2023 Continuum of Care Competition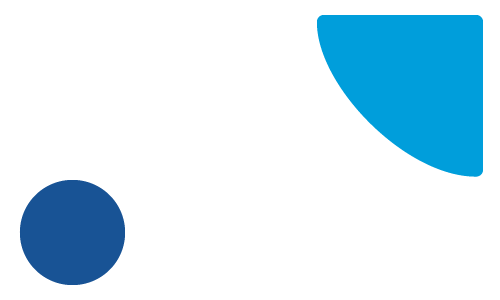 The Notice of Funding Opportunity (NOFO) for the 2023 Continuum of Care (CoC) Program Competition was released on July 10, 2023 by the Department of Housing and Urban Development (HUD). A summary of this funding opportunity is posted below. (Click to read the full CoC NOFO.)
The deadline for MACH to submit the full 2023 application to HUD is September 28, 2023. For agencies applying for funding, project proposals are due to MACH via email and electronic upload (link to be provided) by August 29, 2023 at 5:00 p.m. CST.
Please check our website for updates on future competition information. Agencies that have not previously received funds are encouraged to apply. Click below to view the application guidelines. If you have questions, please email Lydia@midalhomeless.org.
About the CoC Competition
The Mid-Alabama Coalition for the Homeless (MACH) is the HUD-designated Continuum of Care for a five-county region in central Alabama (Montgomery, Autauga, Bullock, Elmore, & Lowndes counties). The Continuum of Care (CoC) is HUD's local planning process, which requires that each community use a single comprehensive planning process when applying for HUD funding. The CoC evaluates community needs and makes plans to deliver housing and services to meet those needs. Local agencies receive over $2 million annually through this funding process.
A Continuum of Care system offers all of the various types of services that a person or family experiencing homelessness may need. Different clients enter and exit the system in different ways and move among agencies and services as their needs require. The diagram below demonstrates the types of services available in our area and how clients may use them.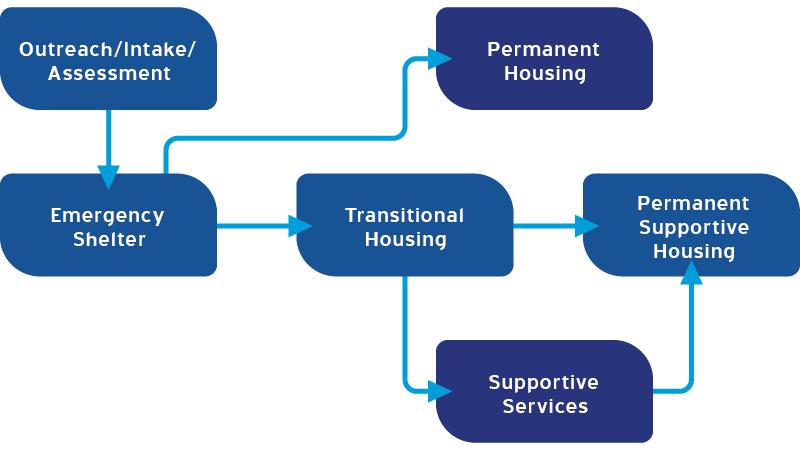 Outreach/Intake/Assessment
Programs that engage those experiencing homelessness in order to identify service and housing needs and provide links to the appropriate level of both.
Emergency Shelter
An immediate, safe alternative to sleeping on the streets. Most emergency shelters have a limit on the amount of time a client can stay.
Transitional Housing
Housing with supportive services to allow for the development of skills that will be needed once permanently housed. Transitional housing stays are typically longer than emergency shelter stays.
Permanent Supportive Housing
Affordable, community-based housing that provides clients with supportive services, such as case management and treatment, in order to stay housed. Individuals and families living in PSH often have long histories of homelessness and face persistent obstacles, such as a serious mental illness, a substance abuse disorder, or a chronic medical problem.
Permanent Housing
Affordable rental or owned housing for an individual or family who has moved out of homelessness. This may be housing that the client identified independently, or it may be subsidized through the Housing Choice Voucher program or a similar program. It may also be housing identified and supported by a rapid re-housing program, such as MACH's Housing Assistance Program.
Supportive Services
The various resources that a client may access in his or her journey to overcome homelessness. These may include education, employment, credit repair, financial literacy, substance abuse treatment, physical and mental healthcare, counseling, or case management.
Homelessness Prevention
Services that prevent someone who is at risk of homelessness from entering the homeless assistance system. These typically include rent and utilities assistance, as well as legal services, to prevent eviction or foreclosure.